The course
There are only a few newly created courses today that can boast a natural environment such as Golf Xaz It is undoubtedly an example of a model for integrating a golf course into the surroundings and landscape.
Golf Xaz is a course that shows the modern trend of golf courses, where the playability and fun for golfers of any level prevail. From a strategic point of view, the course will surprise expert players, since it is a technical field where stance, ball placement, height of the grass and aerial play can greatly affect the card. However, the course is kind and noble with newly started players, where the width of the fairways and the positioning of the bunkers do not create added difficulties for them.
Golf Xaz should be an example of creating new golfers, family golf and, above all, fun golf for everyone.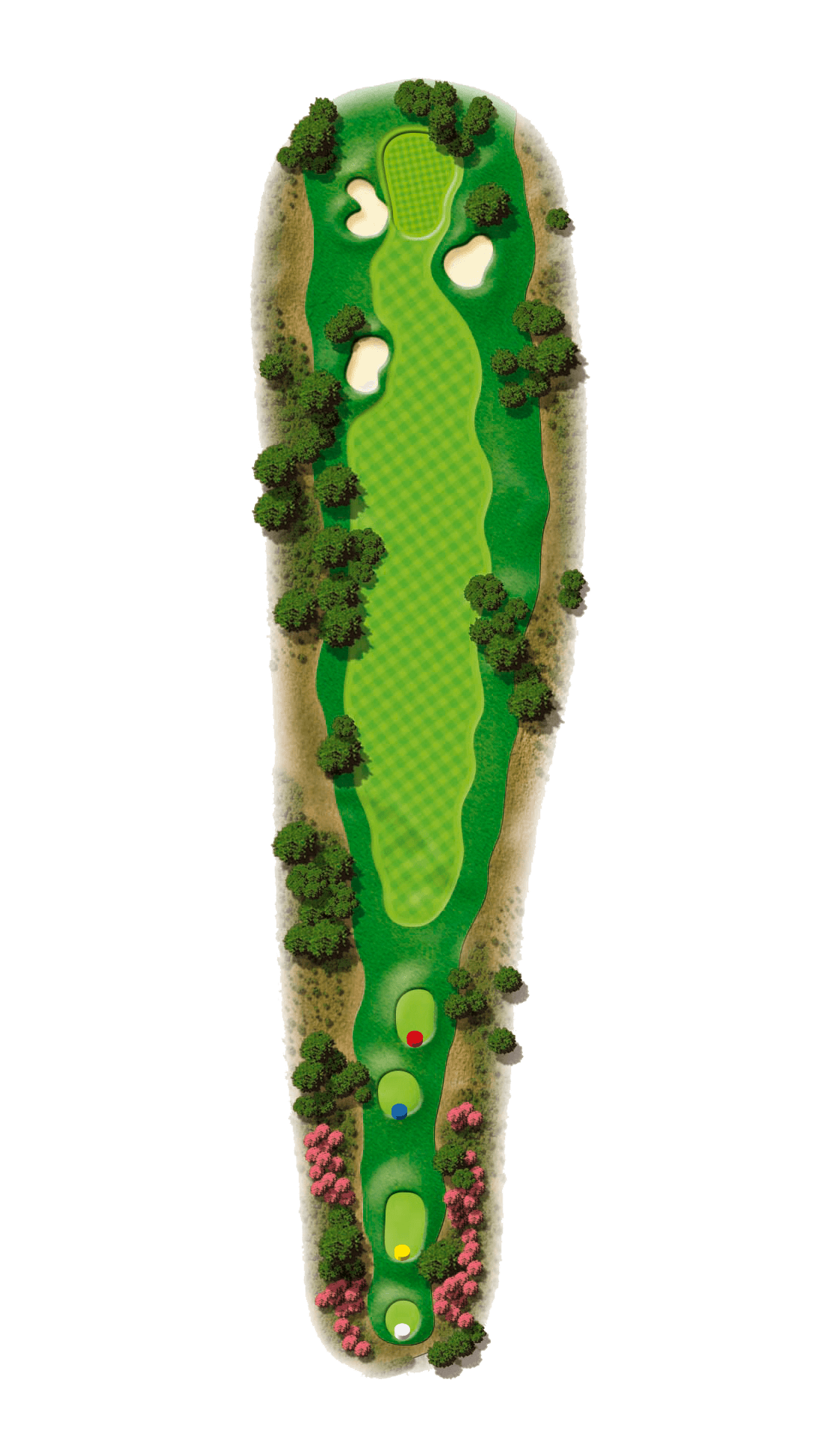 Hole 1 Par 4
Short par 4 downhill. Finding the fairway from the tee with a driving iron or fairway wood will be key to giving yourself a comfortable second hit to this green and to getting away with a 4.
310 m.
285 m.
246 m.
226 m.